松尾 祐志のページ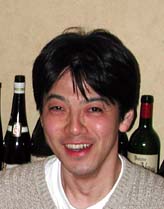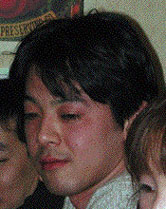 Namiki K, Nakamura A, Furuya M, Mizuhashi S, Matsuo Y, Tokuhara N, Sudo T, Hama H, Kuwaki T, Yano S, Kimura S, Kasuya Y: Involvement of p38a mitgen-activated protein kinase in kainate-induced seizure and neuronal cell damage. J Receptor Signal Transduct Res. in press, 2007.
Matsuo Y*, Amano S*, Furuya M, Namiki K, Sakurai K, Nishiyama M, Sudo T, Tatsumi K, Kuriyama T, Kimura S, Kasuya Y: Involvement of p38alpha mitgen-activayed protein kinase in lung metastasis of tumor cells. J. Biol. Chem. 281, 36767-36775, 2006. (*The first two authors contributed equally to the work.)
Sakurai K, Matsuo Y, Sudoh T, Takuwa Y, Kimura S, Kasuya Y: Role of p38 mitogen-activated protein kinase in thrombus formation. J. Receptors Signal Transduction, 24, 283-296, 2004.