Dep. of Ophthalmology Chiba University Hospital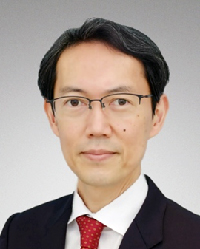 Chairman:Prof. BABA Takayuki
Address:1-8-1 Inohana, chuo-ku, Chiba-shi, Chiba, 260-8677, JAPAN
TEL:+81-43-222-7171
FAX:+81-43-224-3830
Medical Services
Our mission is to provide high quality treatment for patients with sight-threatening eye diseases and to better maintain patients' quality of vision. Sight is very important for a happy daily life, and when vision is unfortunately lost, the impact on our daily functioning can be very significant.
Our team of ophthalmologists with various subspecialties is dedicated to understanding the causes of vision disorders, to preventing them, and to treating them. Our team provides the best medical and surgical care available, with compassion and sensitivity to the patients' needs.
Our outpatient clinics and surgical suites are highly modern and staffed by seasoned orthoptists and nurses to ensure the best possible outcome after treatment.
Staff
Associate Professor
YOKOUCHI Hirotaka
 
 
Assistant Professor
TATSUMI Tomoaki
MIURA Gen
SHIMIZU Daisuke
KAIHO Tomomi
KITAMURA Yuta
IWASE Takehito
Target Diseases
Surgical retina: retinal detachment, proliferative vitreoretinopathy, proliferative diabetic retinopathy, macular hole, epimacular membrane
Medical retina: age-related macular degeneration, diabetic retinopathy, diabetic macular edema, retinal vein occlusion, retinitis pigmentosa
Glaucoma: medical and surgical treatments including trabeculectomy, trabeculoplasty, and tube implant
Uveitis: Infliximab treatment for refractory Behcet's disease
Corneal diseases
Neuro ophthalmology
Orbital diseases: tumor and plastic surgery
Low vision care