02.11.2020
The lectures at a child abuse prevention workshop
The members of this center were invited as speakers at a workshop conducted by the Chiba Child Abuse Prevention Medical Network Business (co-sponsored by Chiba Children's Hospital, Chiba Medical Association and supported by Chiba Pediatrics Association).
The following topics were presented with "How to record correctly" as the theme. Assistant professor Naoki Saito and Associate Professors Hisako Saito and Go Inokuchi delivered lectures on "Tips on external photography and description records during abuse examinations," "Pediatric abuse involving the field of dental forensic medicine," and "Records of description of damage," respectively. In addition, hands-on training was conducted using dolls for close-up and distant photography, recording in the oral cavity, and recording the bite marks.
Lecturer Fumiko Chiba, Assistant Professors Yumi Hoshioka and Ayaka Mori, Public Health Nurse Yukiko Oya, and Dentist Satomi Mizuno participated in the group discussions as facilitators with the above lecturers, leading to a fruitful discussion.
Several professionals, such as doctors, nurses, medical social workers, child guidance office staff, and faculty members, participated in the event, and it was an energetic workshop.
We appreciate everyone who participated in this study.
We will also be open to arranging an outstation lecture session if requested. Please contact us if you are interested.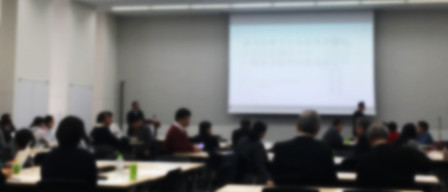 Lecture scene (Blur)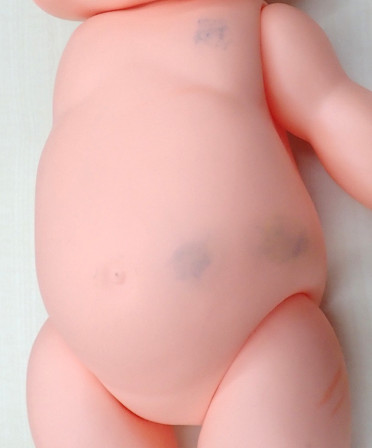 Doll used for damage photography (Skin discolored)